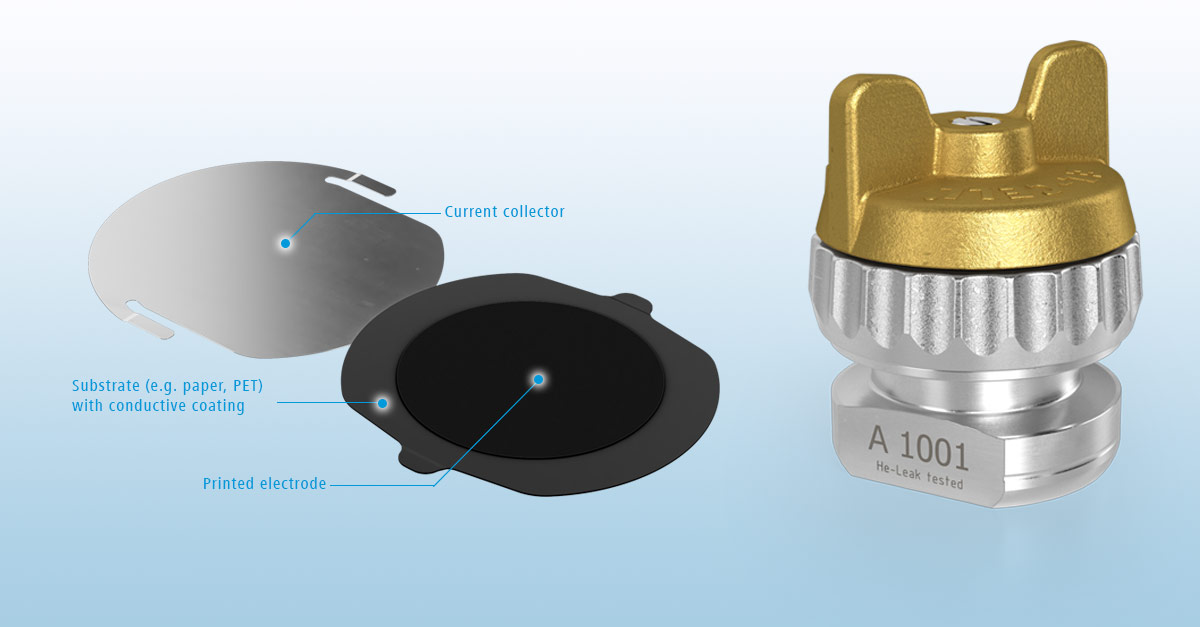 What is a printed electrode?
A printed electrode can be fabricated using techniques such as screen printing or inkjet printing which offer the advantage to produce structured electrodes. The electrode layers are printed onto a suitable substrate. These substrates can be divided into two categories: (i) insulating substrates such as polymer foils or paper coated with a thin conductive layer (e.g. a thin carbon layer) and (ii) conductive substrates such as copper or aluminium foil. The latter case – printed electrodes deposited on conductive substrates – can directly be tested using our conventional PAT-Cell or any other in-situ test cell. In case the electrode is deposited onto an insulating substrate we have developed special equipment for printed electrode fabrication and testing.
What is the challenge?
Due to the insulating substrate, the electrode cannot be contacted from below. Instead, contact must be made from top at the edge of the electrode.
How to do with the PAT-Cell?
You start with an insulating substrate such as a sheet of paper fully coated with a 2 µm layer of carbon black. On this sheet you coat (screen print) a number of circular electrodes with say 16 mm diameter. You will need two such sheets, one with the cathode material, the other one with the anode material.
Next you cut the two sheets into the special "electrodes" depicted below. We offer a special cutting tool for this purpose.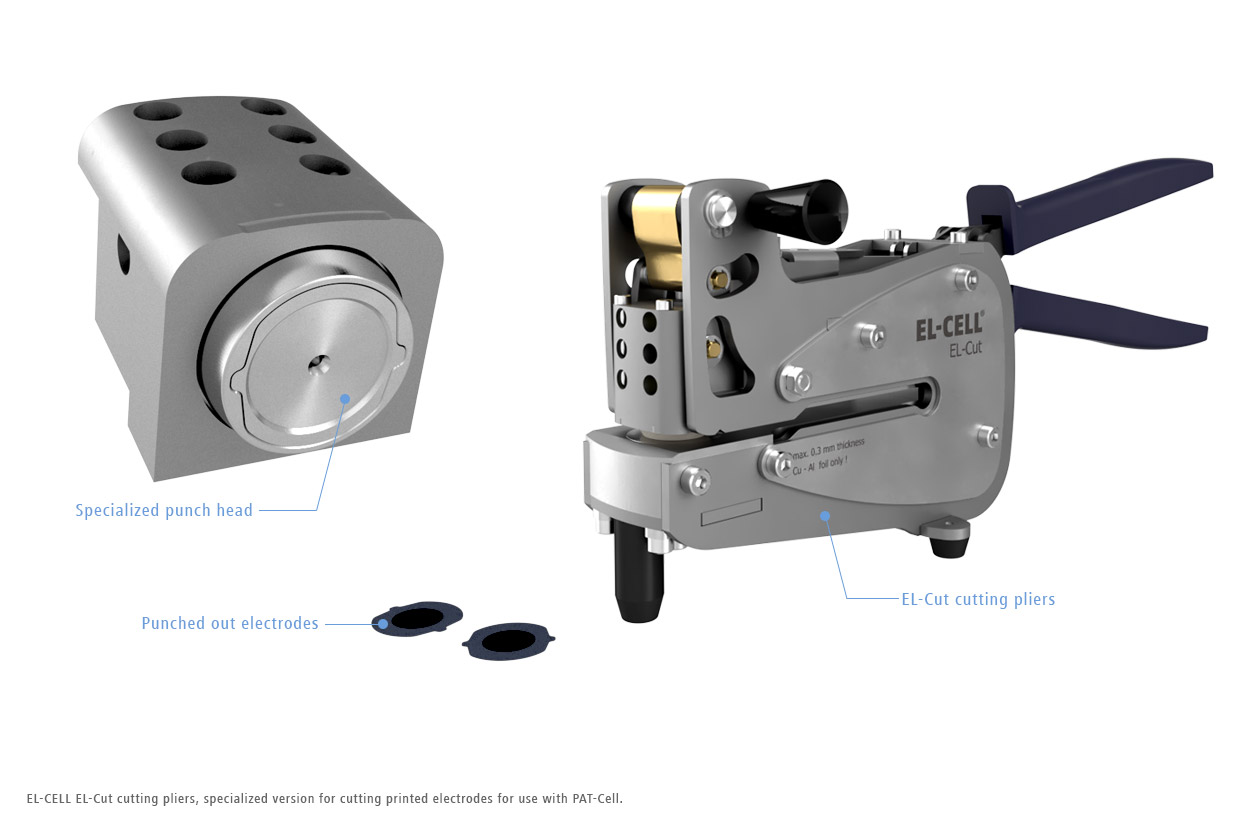 Both electrodes are then inserted into dedicated current collectors, slit stainless steel foils. That is all.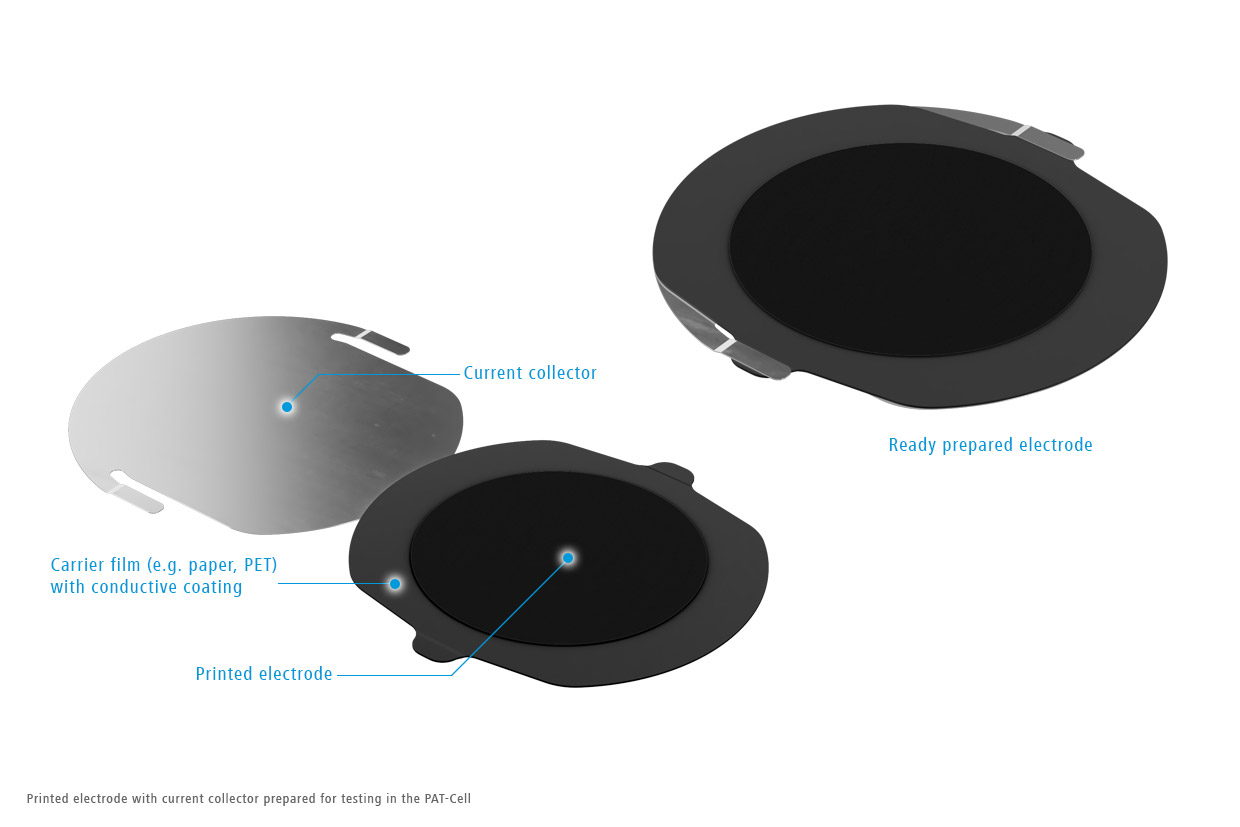 The resulting specimen can be assembled and tested in the conventional PAT-Core just as any standard electrodes. With different separators, with or without reference electrode.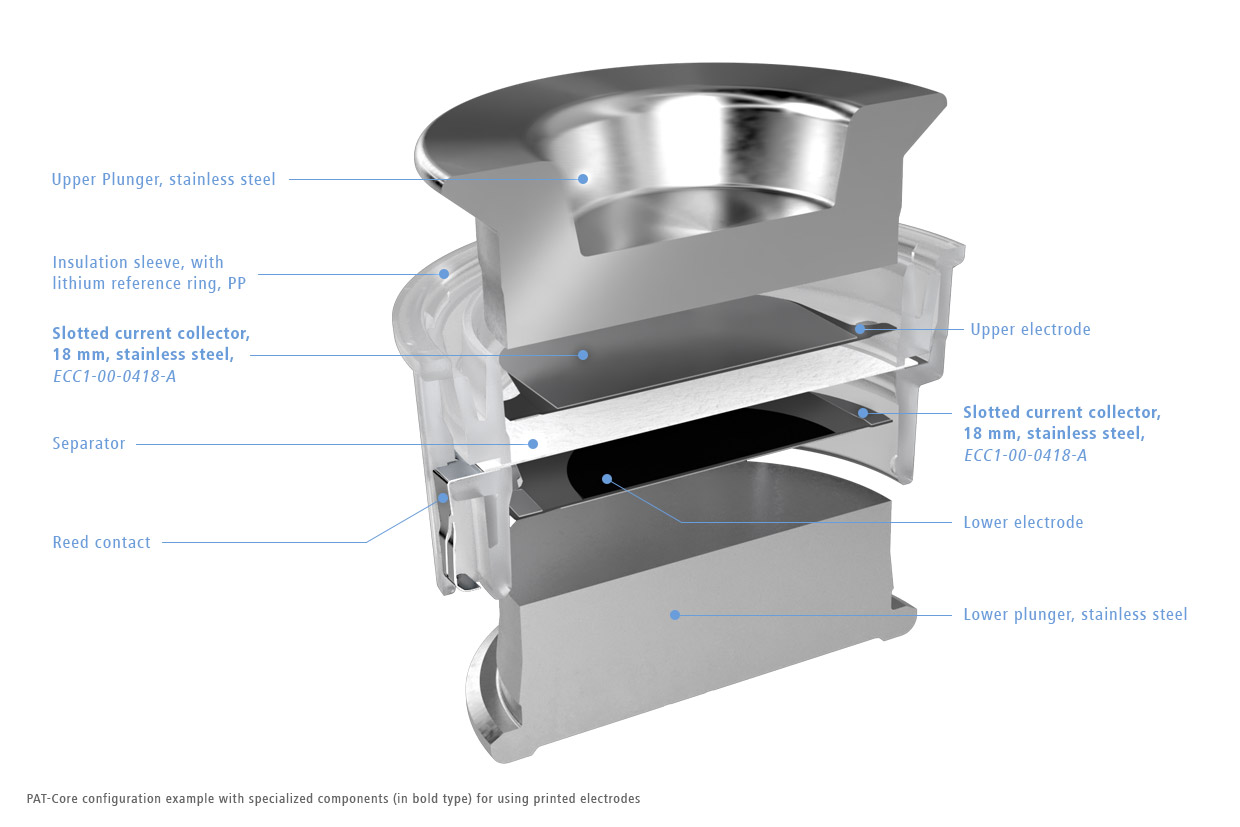 Optionally, you can prepare and test printed electrodes which are additionally coated with a gel electrolyte. Please ask for details.