PAT-Cell-Twin-Ref
Specialized PAT-Cell for testing simultaneously with two reference electrodes.
The PAT-Cell-TwinRef is a special version of the PAT-Cell supporting the use of a second reference electrode. This way you can simultaneously measure with two reference electrodes, for instance with LFP and LTO. Since both ring electrodes are arranged face-to-face, their SOC can be easily adjusted.
The image below shows the components of the specialized PAT-Core design for the PAT-Cell-TwinRef.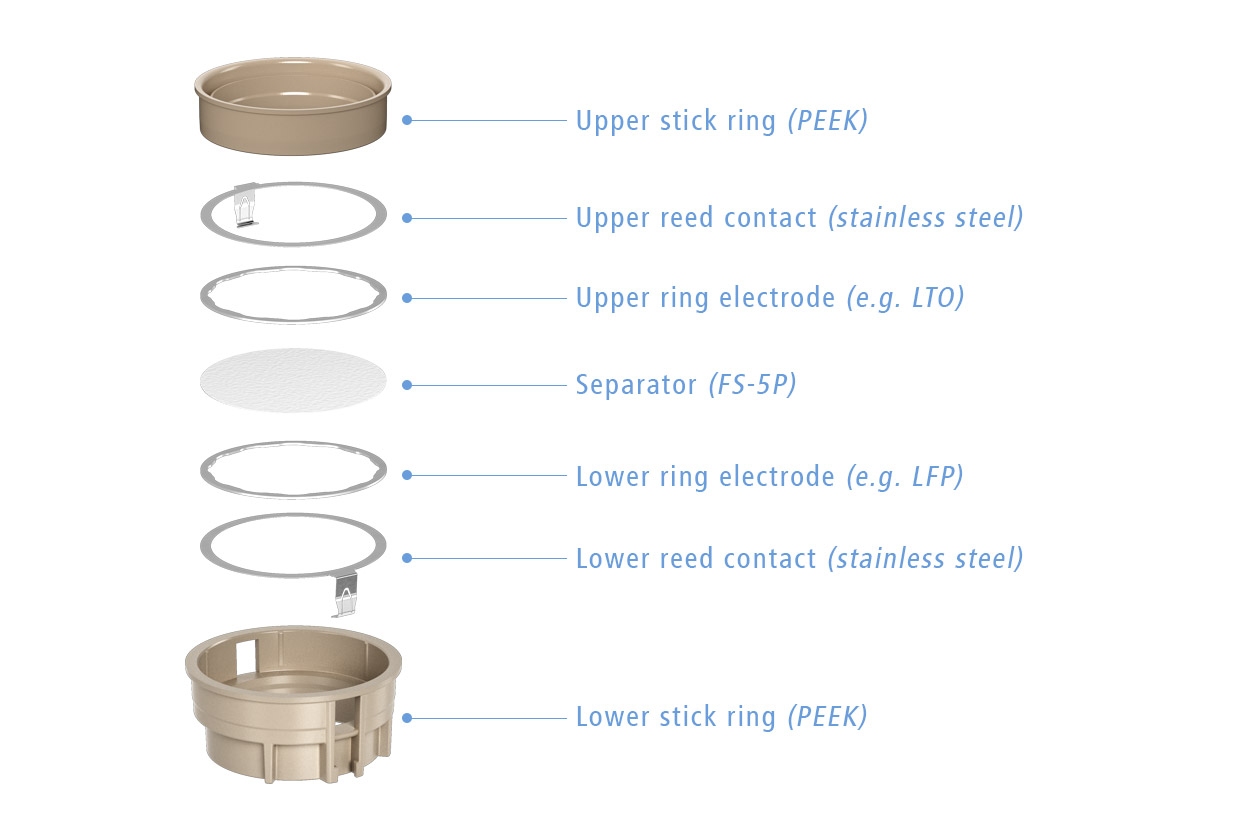 PAT-Cell-TwinRef overview
Features
Ability for conducting long-term half cell measurements with two reference electrodes
No need for cleaning or drying cell components due to single-use concept Compatible with any potentiostat or battery tester.
Specifications
Compatible PAT docking stations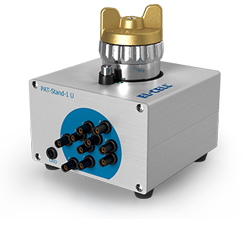 Single channel docking station with flexible signal assignment for specialized PAT-Cells.